Bring home the beauty of Hillwood Estate, Museum & Gardens! Featuring unique items inspired by the spectacular collections and stunning gardens of Marjorie Post, the Hillwood Museum Shop enables you to forever remember where fabulous lives.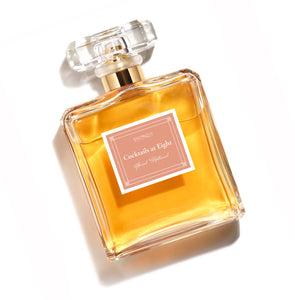 Cocktails at Eight Eau du Parfum
Hillwood is excited to launch an exclusive fragrance inspired by founder Marjorie Merriweather Post and her time at Hillwood. Created with Molly Ray Parfums, "Cocktails at Eight," named in in honor of the hour Post would serve cocktails to guests at her legendary dinner parties, is a fresh and floral scent evokes the experience of wandering through the gardens and enjoying an elegant evening with Post.


Purchase Today